Abrimos con la magia de los hermanos Van de Poel y sus DeWolff a través de su último trabajo, Grand Southern Electric del año 2014. Recordamos al gran Jack Bruce en este concierto en el Rockpalast con motivo de su 50 cumpleaños junto a Ginger Baker, Gary Moore y otros destacados músicos.
Echamos una mirada nostálgica a los 80 de la mano de los The Cure y su primer álbum en directo, el clásico Concert: The Cure Live, publicado en el año 1984. Volvimos a nuestros días de la mano de los grandes King Crimson y su reunión de este año 2015, grabada en directo en el Orpheum con nada menos que tres baterías en el escenario. Potentísima la banda de Robert Fripp después de tantos años.
Después nos fuimos hasta el año 2003 en el que los hermanos White presentaban este ya hoy en día clásico, Elephant. Brutal. De la banda barcelonesa Eric Baule, liderados por el guitarrista y compositor Eric Baulenas, os presentamos su último trabajo, Revelations Adrift, de este año 2015. Buenísimo rock progresivo contemporáneo.
Seguimos con una de nuestras bandas favoritas, los suecos Siena Root y su Far from the Sun publicado en el 2008. De lo que iba a ser en el año 1977, el nuevo álbum de Neil Young, Chrome Dreams, rescatamos alguno de los cortes nunca antes publicados, versiones de canciones conocidas y no.
Seguimos con la escucha de los japoneses Flower Travellin' Band al lado del músico de rock progresivo Kuni Kawachi, juntos en este excelente Kirikyogen del año 1970. Y cerramos con un clásico de los 90, los Red Hot Chili Peppers, en plena forma en este directo en el Festival de Reading, en Londres en 1994.
PLAYLIST LRR#227
Dewolff. Grand Southern Electric, 2014
01. Evil Mothergrabber 03:36
———
Jack Bruce. Rockpalast: The 50th Birthday Concerts, 2014
02. Politician 08:30
———
The Cure. Concert, 1984
03. Charlotte Sometimes 04:07
———
King Crimson. Live at the Orpheum, 2015
04. Sailor's Tale 06:49
——-
The White Stripes. Elephant, 2003
05. Ball And Biscuit 07:19
———
Eric Baule. Revelations Adrift, 2015
06. Flying High 08:31
——-
Siena Root. Far From The Sun, 2008
07. Time Will Tell 05:49
———
Neil Young. Chrome Dreams, 1977
08. Pocahontas 03:22
———
Kuni Kawachi & Flower Travelling Band. Kirikyogen, 1970
09. Kirikyogen 05:09
———
Red Hot Chili Peppers. Live From London, 1994
10. Blood Sugar Sex Magik 05:02
LRR#94
Hookfoot. A Piece of Pye, 1969.
Elbow. Dead in the Boot, 2012.
The Cure. Entreat; Live at Wembley Arena 1989.
XTC. White Music, 1978.
Tiempo LRR: 59 mins. aprox.Baja el archivo de audio directamente de nuestros servidores Escucha o baja el audio de Podomatic.com Escucha o baja el audio de iVoox.com Escucha o baja el audio de iTunes Playlist LRR
Hookfoot. A Piece of Pye, 1969.Ian Duck (vocals, harmonica), Dave Glover (bass), Roger Pope (drums, vocals), and Caleb Quaye (guitar, vocals), Bob Kulick (guitar, vocals).01. You Better Get On (7:17) 02. Death Song (6:37)
Elbow. Dead in the Boot, 2012.Guy Garvey – vocals, string, percussion, brass & choral arrangements. Mark Potter – guitars. Craig Potter – keys, percussion. Pete Turner – bass. Richard Jupp – drums.03. Whisper Grass (4:31) 04. The Long War Shuffle (4:15)
The Cure. Entreat; Live at Wembley Arena 1989.Robert Smith – vocals, guitar. Simon Gallup – bass guitar. Porl Thompson – guitar. Boris Williams – drums. Roger O'Donnell – keyboards.05. Fascination street (5:20) 06. Untitled (6:32)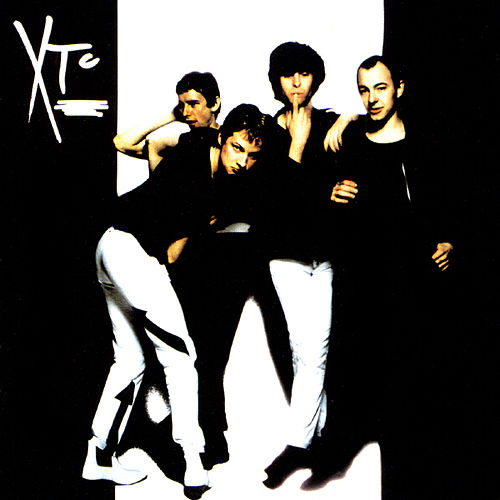 XTC. White Music, 1978.Andy Partridge (compositor, vocalista y guitarrista). Colin Moulding (compositor, vocalista y bajista). Dave Gregory (vocalista , guitarrista, teclista). Barry Andrews (teclista, ocasionalmente compositor y vocalista). Terry Chambers (baterista).07. This is Pop (2:41)
08. Instant Tunes (2:33)